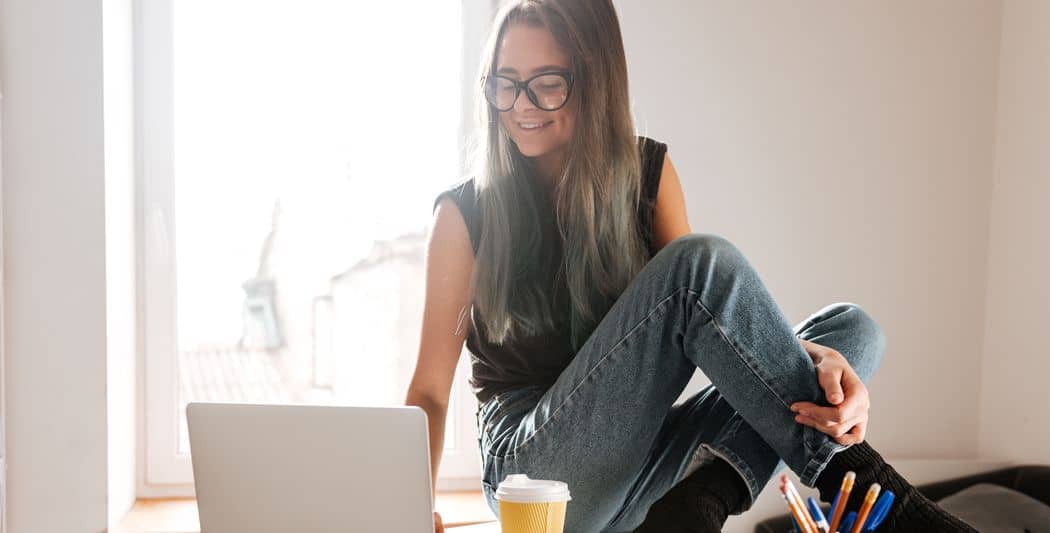 15 Lesser Known Inspirational Blogs That You Must Visit
My main intention when creating Pinch of Attitude was to share my deeply personal, uplifting and emotional life lessons. I wanted to not only help end suffering for anyone who experiences pain and hostility that hold them back from living their lives purposely and meaningfully but to also shut off all the irrelevant noises so clarity can be found.
Reading is one of my salvations that allows me to gain knowledge and in return be of service to others. I wish I could read more daily though with other priorities it's hard to find the time. So I carefully pick what I read and share ideas worth spreading.
Below are my top picks for a double dose of mental stimulation and inspirational blogs that will be worth your while if you're serious about self-growth and transforming yourself inside and out.
Enjoy!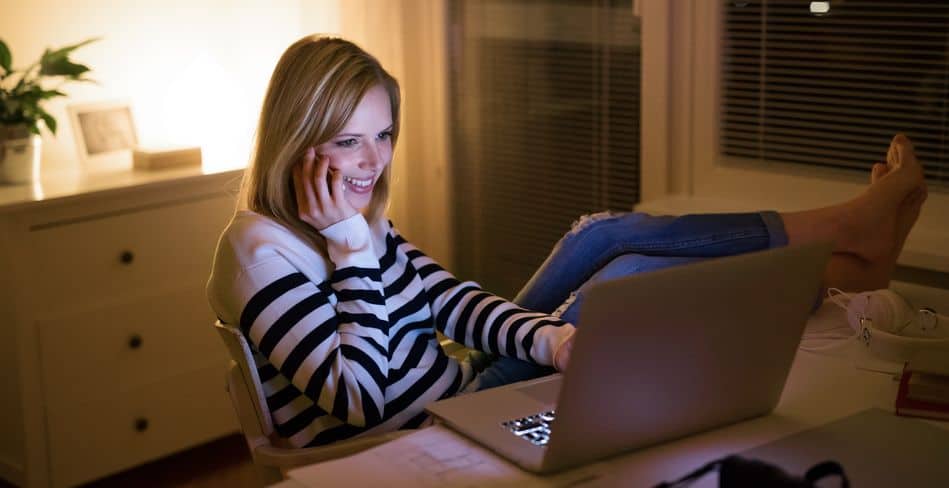 When you're feeling blue, Design Luck is the warmest, most soothing cup of tea. But don't just visit it in your times of trouble. This blog' mission is to provide the best tools for designing a happy and fulfilled life, starting with elaborate essays and concluding with quick thoughts, inspiring and provoking alike.
If your mornings are a mess and you don't know where to begin, read The Principles of a Life Strategy, or simply pick one of the many books on humanity and smart thinking recommended by the site. Move over to Make Me Think section and print out the Hunter S. Thompson quote on doing things.
There's a wonderful lesson on dealing with failure from J. K. Rowling too, and an empowering piece on building confidence from Vanessa Selbst. Design Luck has a sobering thought or two for every last of your existential conundrums, and will shortly help you find the right mindset for solving them all
Speak Life has been one enlivening journey for both its author Michael Ivanov and thousands of those who've been following his path. Every post is another step closer to the ultimate self-discovery, crowned by Ivanov's extraordinary book on extraordinary life, titled The Mount of Olives.
Finally, in a good place, Ivanov now mostly writes about motivation and success. From initial revitalization to current realization, the blog examines today's torturous but heroic quest for purpose, the one that insecure, frustrated and depressed like me fear to commence.
Why read it? Because Speak Life will open your eyes to show you a troubling truth. Because once it does, it will help you deal with it. Because eventually, you'll grow lighter and clear-headed. Because like many others, you might be living your life through motions.
You'll find Kate Jones in the midst of a birch forest, but she won't be all ethereal and barefooted. She'll welcome you in high heels instead, and introduce you to the importance of change. Her blog is so much more than a spiritual pilgrimage through one's inner being; it's also insightful, informed, and pragmatic.
Take a post from last April, for instance. Titled Take off your rose tinted spectacles, or watch the next 10 years pass you by, it imparts a stern cautionary tale about being unable to let go of "the dream". I personally loved her guide on happiness for introverts too. Jones digs really deep, sans fear or anxiety.
She'll remind you that life isn't about fairy-tales, rainbows, and butterflies, but about what you do to reach them. Whatever Jones writes about, her blog demystifies our romantic stance on life, urging you to come down to earth and take action.
To Michael Ivanov, Nicolas Cole is who Gilmore Girls' Logan Huntzberger is to the series' Jess Mariano. He's seldom starry-eyed or reflective, but his experience in both living and writing is impressive enough to convince you to take his words for lessons to live by, especially if your plans are big and shrewd.
Cole might look like a happy, privileged kid, but his learning curve has been far from that. As his About Me section reveals, he's made a career in creative writing by working really hard and not being afraid to voice his opinions. His example is one to follow, and so are his tips on personal branding and growth.
This blog is his life story, an extensive portfolio of not so much personal thoughts as professional advice. You'll learn more about creativity and productivity, confidence, and influence, entrepreneurship, leadership, and ambition. The way I see it, Nicolas Cole is a living, breathing cheat sheet for success.
It is different with Benjamin Hardy; quite frankly, it's somewhat the opposite. His blog is not a crash course for go-getters, but a family home for soul-searchers. The topics they explore are virtually the same, but their approaches clash. Seems that while Cole aims at the brand, Hardy focuses on the person.
Sure, you'll learn things like how to monetize through leadership or how to develop a network of influencers to support your business, but you'll also discover that pursuit of professional success starts before 8 in the morning, with prayer and meditation, through clarity and positive perspective.
How to train your brain to get what you really want is my favorite excerpt from Hardy's opus. It quotes Ryan Holiday and R. W. Emerson, even Jack Black from School of Rock, but simultaneously teaches you never to lean on everybody's advice and reminds you why you always need to know what you want.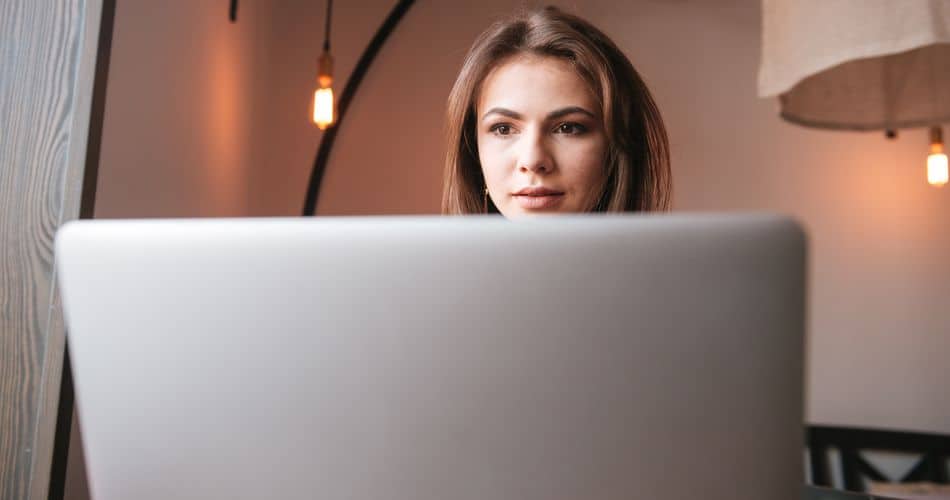 Johan Rosen's mission is to change the world, one micro-post at the time. This is his writer's credo, a manifesto with which he entered a year-long challenge that was supposed to make him less fixed-minded, and more open toward a thrilling learning experience that life is.
The result is not only a blog packed with moving thoughts and exciting ideas but also an awe-inspiring experiment of how we digitally native kids can stay sane and empathic in the post-modern world. Sometimes, it'll make you cry. In all cases though, Rosen's blog will make you celebrate existence.
Plenty of blogs offer guidelines for living a meaningful life, but this one establishes a full timesheet. From day one, when you're encouraged to write down something scary to do, to day 364, when you're encouraged to connect with someone you'd like to know, Rosen's journey is a remarkable one.
For Darius Foroux, a meaningful life is one of usefulness, contribution, and happiness. It's a purely philanthropic stance on the world, a mindset that's modern but mindful, and actionable above everything else. The moment you start reading it, you think, now, this is a person who's driven by value.
The most valuable lesson I've learned from him is that Life is Math – Not Magic. If you too have devoted your life to work, Foroux will take this level-headed approach to help you improve your focus, declutter your mind, and manage your personal energy in a way that produces both happiness and income.
What at first seems like another career-oriented blog with a pretty self-explanatory title quickly turns into a bottomless well of fact-dense articles on cutting-edge business trends. With every next post, All Top Start-ups go an extra mile to provide helpful advice to anyone bewildered by the corporate world.
When you're having a hard time turning your thought bulb on, simply choose a niche and start browsing. From marketing and customer engagement to real estate and financial crisis, the range of available topics is exhaustively varied both in details and the big picture.
Described as "revolution in self-betterment", Shft is one of my daily source of inspiration. Just listen them gush: "We believe wholeheartedly in the power of our community" they exclaim. "Kindness is our currency. Our secret sauce is love, transparency, and acceptance. Everyone's welcome." I love every word of it.
My favorite piece? Feeling the Flow of the Ocean and Relating to it as Kin. Hauntingly beautiful, right? Dawn Parker's pristine connection with saltwater reflects the blog's overall vibe with transcendent moments of simplicity, purity of thought, and comforting sense of being a part of something grandiose.
But, Shft is not deprived of practicality either. Written by life coaches, the blog's posts are tiny masterclasses in fulfillment. There are strategies for overcoming FOMO, tips on triggers, tantrums, and judgments, and primers on positive language. Served in comforting bites, Shft is organic food for the soul.
Artfulness is John P. Weiss' version of mindfulness, as it is for everyone else whose life's been touched by the regenerative power of creation. The topics he often dwells on are not easy to swallow but are still full of poetically examined universal truths. I don't know for you, but that's just the way I like them.
The fact that Weiss' doesn't cover bruises with fairy dust doesn't at all mean that his writing lacks a touch of magic. On the contrary. He'll teach you how to embrace the power of letting go, but he'll convey his mind-altering lesson through a short story about renewal, illustrated by his own cartoons.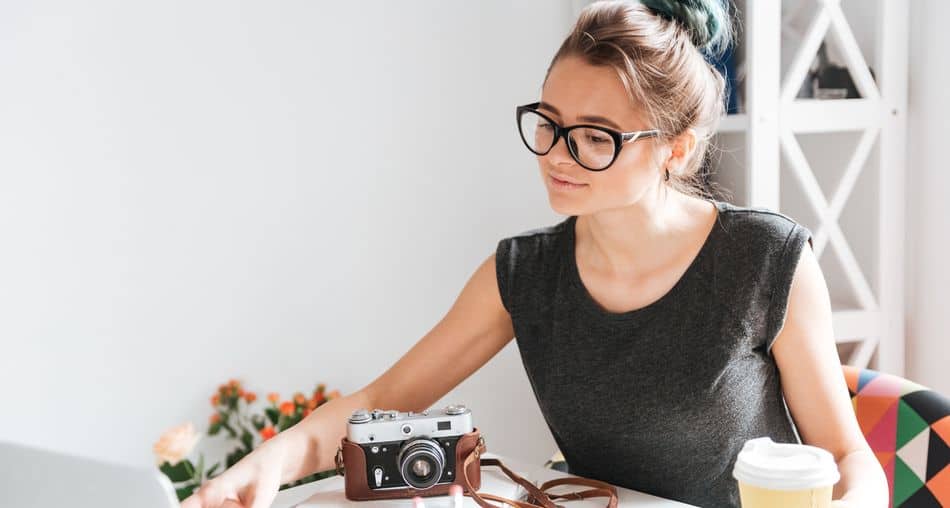 Miss Sun doesn't write to spark life-changing ideas, but to help you find happiness and beauty in the life you're already living. She does this by publishing stories that are deeply personal, upliftingly emotional, and downright touching. Stories about existence, relationships, about exercising, shopping, and more.
If you are a kind of person who seeks personal improvement but doesn't care about hyper-productivity or intense soul-searching, Tiffany Sun will keep you company through good and bad alike. There's nothing flamboyant or pompous about her style, only a down-to-earth gal pal voice to keep you straight.
An author of three books and a dedicated seeker of happiness and health, Tony Fahkry knows a thing or two about your personal struggle with emotional wounds. Where they come from, how to cure them, and when to accept them. His definition of well-being includes not only mind and soul but body as well.
Reading Fahkry's blog feels like enrolling in the University of resilience. The story of this lovely man may not be a tragic one, but it's still relatable and moving. It bridges the gap between failure and triumph, the gap that cannot be crossed without raw courage. The only right word to describe it is – empowering.
Radiant and well-groomed, Benjamin Foley gives an impression of a situated businessman who happens to be everyone's favorite guy. You know the type – cheerful and openhearted, such men usually brim with simple, salt-of-the-earth advice. Foley has a few of those too, on top of his startling brainwork.
To discover how incredibly sublime his thoughts are, read Focus on the Log in Your Own Eye. It's about guilt and morality, as seen from a viewpoint of somebody who's spiritual but not religious. Through words, Foley's reader searches for the Higher Power that lays within and ends up bracingly self-aware.
When somebody welcomes me with "Hello, Beautiful Being", I know from the start that that is going to be a beginning of a wonderful friendship.
Here's a short one: There is one problem / with acquiring any Wisdom / you ought to keep living it / it stares at you at every turn / as if bright headlights…
If you like your life lessons rhymed, if you're an ardent discoverer of long-forgotten truths, if there's at least a part of you that finds hope in the most delicate of world's creations, if you are in any way similar to Pragalbha and me, this wonderful blog will move you to your core with every next word.
Then again, there's Matthew Trinetti, my amour fou. He declares himself as a deliberate journeyer, but his travels are not exclusively tied to blue coves and green groves. Matt travels through writing as well, scrabbling Give Live Explore as an elaborate itinerary for designing a life of creativity and freedom.
Start with How to Get Lost and Never FindYour Way, and roam your way to Coincidences, Synchronicity, Miracles and Meaning. Give Live Explore is written for all of us, for what are we if not accidental backpackers through wilderness. The art, as Matt sees it, is in turning the accidental into deliberate.
Join the Round Table with Inspiring Minds
I've found something reassuring in each of these blogs, as I'm sure you will too. Either to silence your thoughts or to stir new ones, I invite you to spend some time with their authors. Good company makes well-rounded people of all of us, while kind words encourage us to dream and make dreams come true.